LUXURY ACCOMMODATION LOCATED UNDER A HISTORICAL CASTLE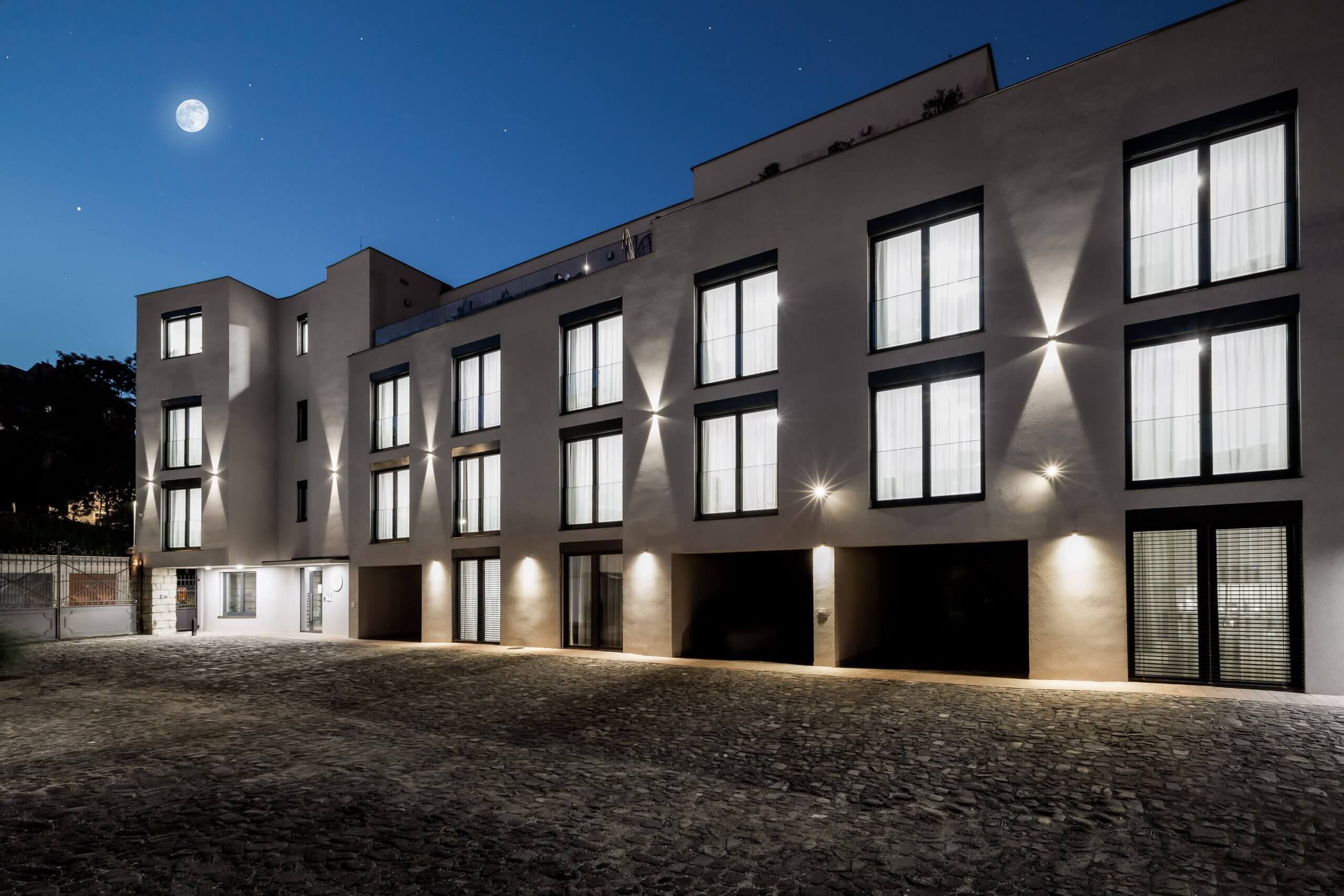 A MODERN APARTHOTEL RIGHT NEXT TO THE BREWERY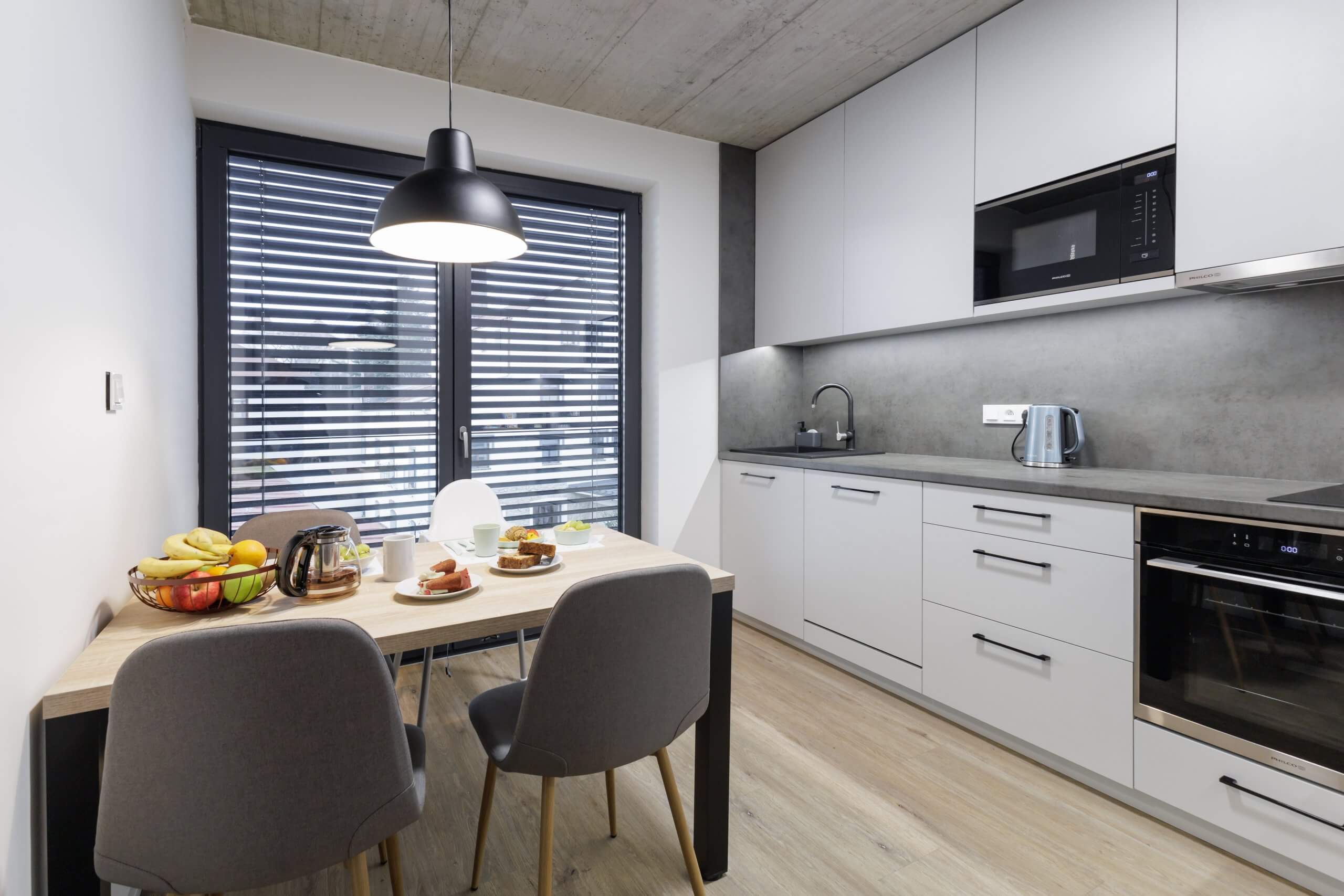 HOME-LIKE FEELING WITH A HOTEL CARE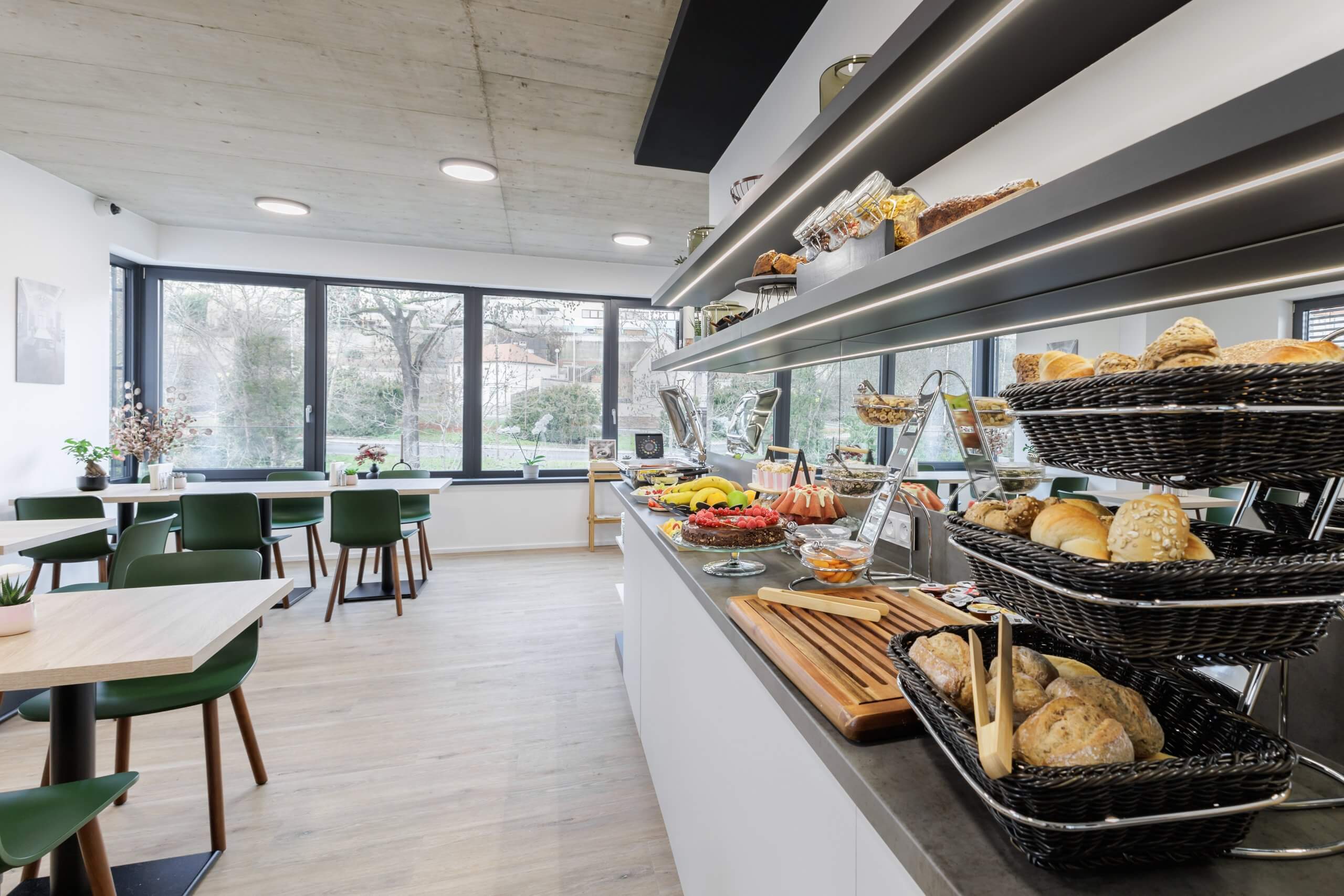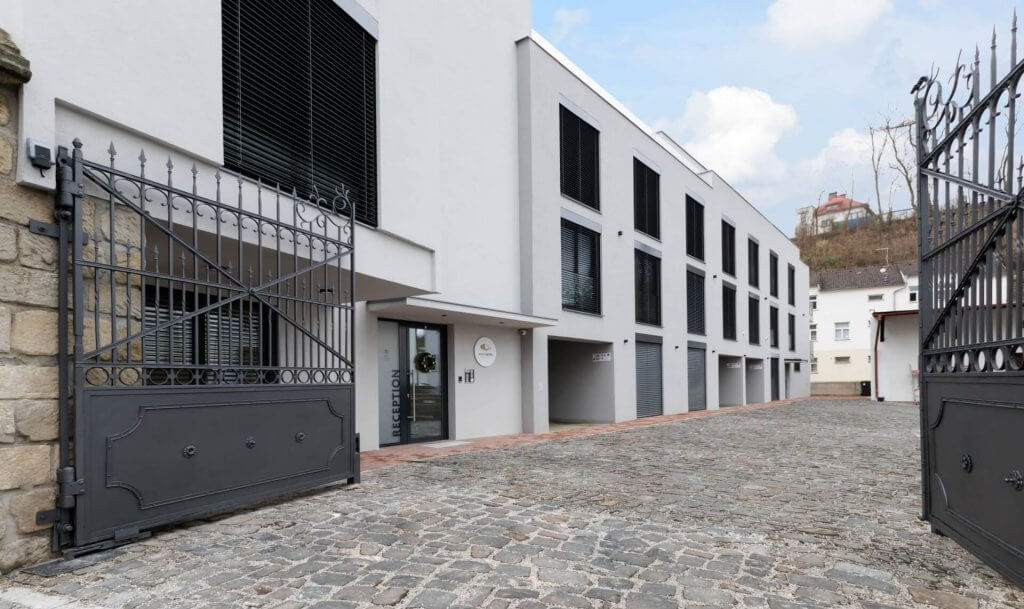 Welcome to Aparthotel Na Klenici!
You are standing at the premises of a former factory with a 300-year history. We are offering you short/long term accommodation in our stylish apartments with a home-like feeling and first-class hotel service. All this in a beautiful location near a historical castle, just a couple of steps from a brewery.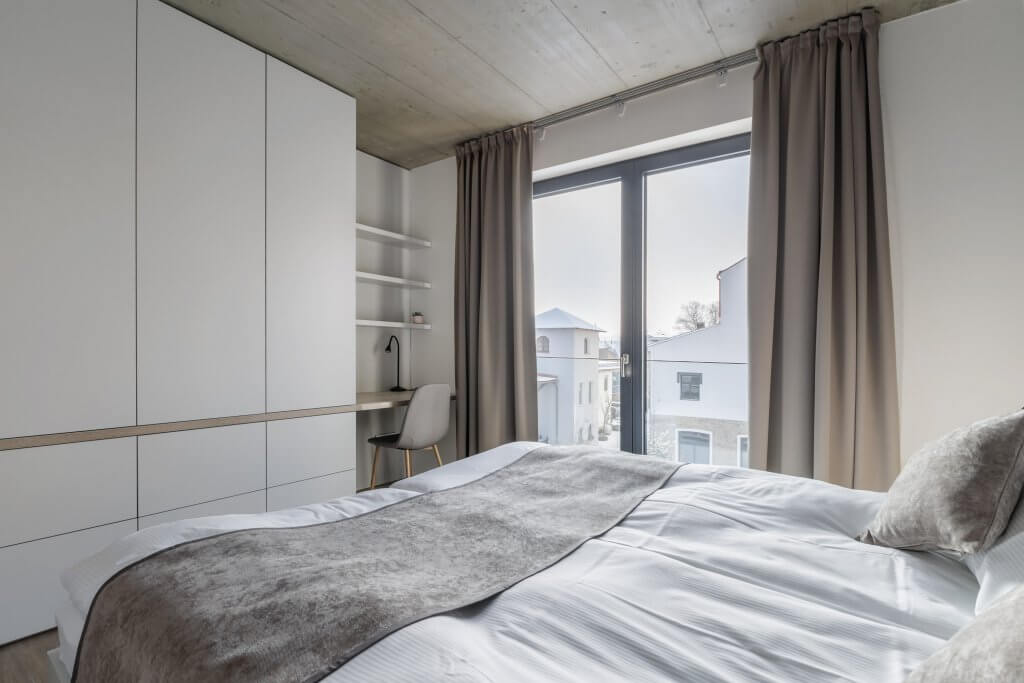 Modern Design in a Historic Setting
Aparthotel Na Klenici and its 14 generously equipped apartments with names inspired by local history is the perfect place for a peaceful and comfortable stay.
Whether you are here for business or pleasure, you'll enjoy a home-cooked breakfast buffet at our spacious Café Bistro, boasting a magical view of the Mladá Boleslav Castle.
Our specialty is location, just a few steps from a brewery, where you are warmly welcome to enjoy great food and crafted beer.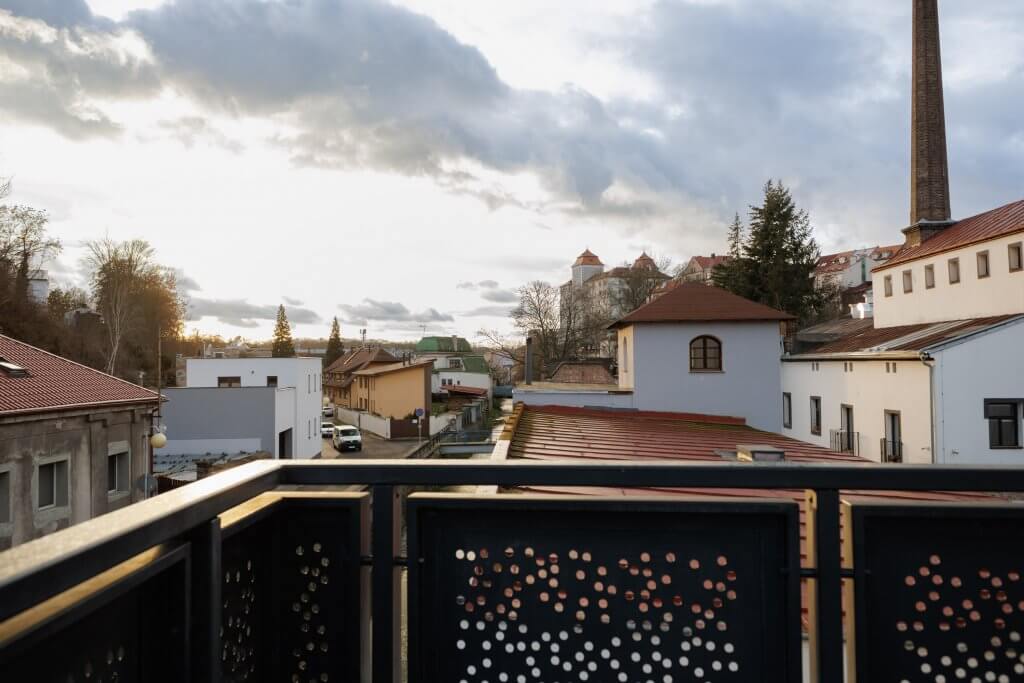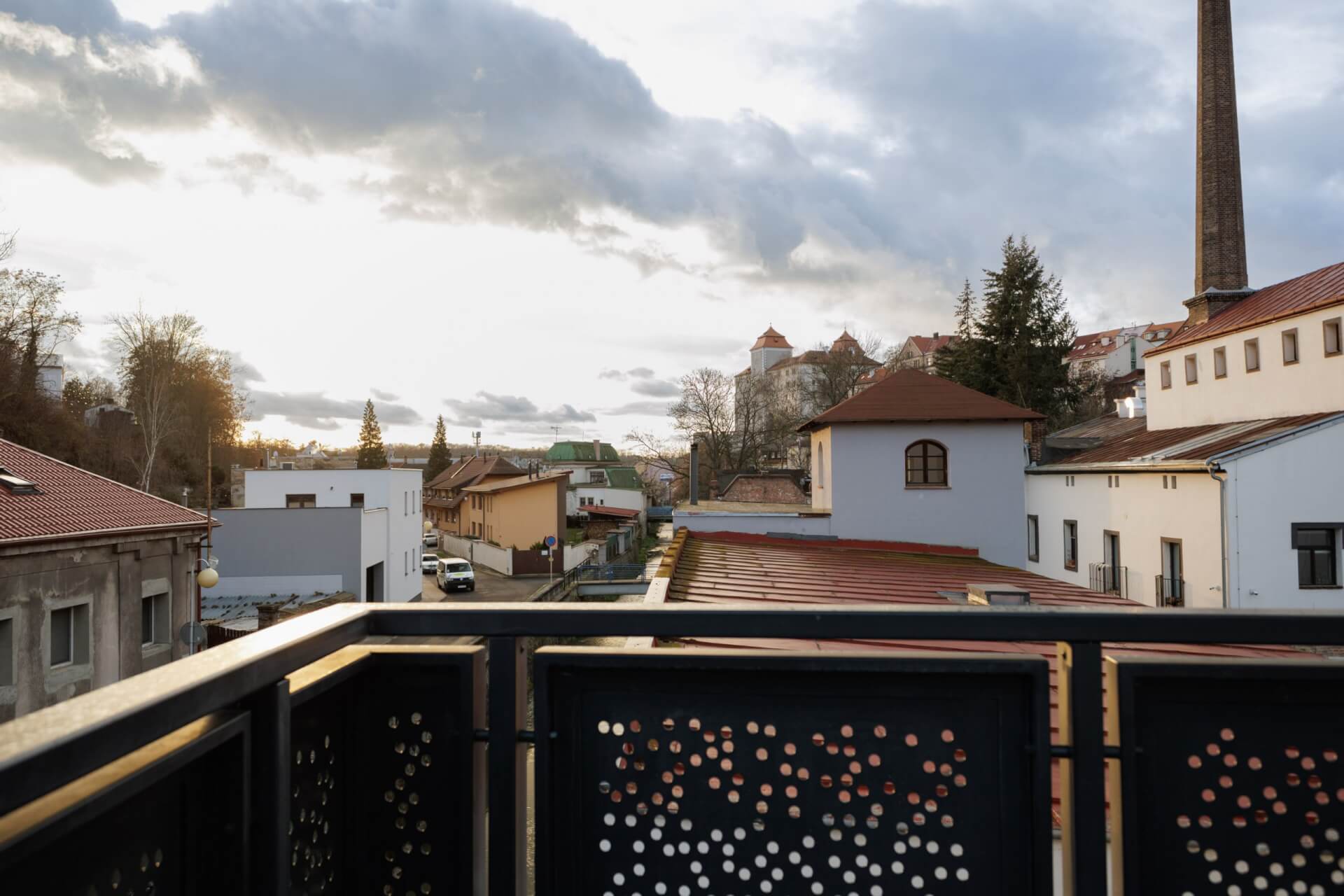 Just a Few Steps from the Mladá Boleslav Castle
Our Aparthotel benefits from an excellent location in the vicinity of both the centre of Mladá Boleslav and the ŠKODA AUTO plant.
The Štěpánka Forest Park with its jogging trails, cycling paths and tennis courts is within walking distance.
A municipal swimming pool with swimming lanes and an aqua park is situated on the edge of the park. You will find us easily if you take the D10 highway and follow the Bezděčín exit. We are just 50 km from Prague and 76 km from Václav Havel Airport.